For only 3,000 won you can enjoy a nice afternoon at the tteok (rice cake) museum!

     When I went to this museum on a Saturday afternoon it was actually completely empty aside from the one elderly woman who smiled kindly at us and asked us where we were from and why we decided to go to this museum. For me, this museum was a must-go as tteok is one of my favorite Korean treats.  Though the museum is small, it boasts 2,000 year old kitchen utensils on display. The museum also includes figurines depicting festivals that integrate cooking and enjoying tteok.

As Korea has many famous national museums, it's common for a museum excursion to be quite a crowded experience. However, since this museum offers a more intimate self guided experience, that ultimately ends at the cafe next door, where you can take your time and enjoy the tteok and hand crafted beverages. At Jilsiru, the cafe next door, we enjoyed a 5 berry iced tea and rice cakes. If you're looking for a tasty gift or treat to bring back to your home country there are beautiful gift boxes available for purchase as well.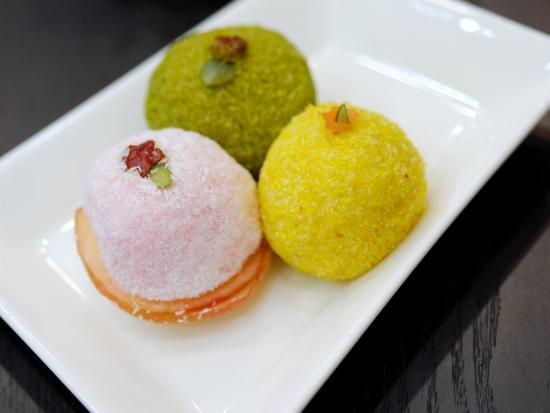 Private Classes Are Available!

Kimchi Class: 
This 3 hour class, cooking demonstration, and tasting grants the participants a class on how kimchi is an essential part of Korean cuisine. Kimchi is a spicy pickled cabbage dish eaten with most meals. Participants will also learn about the health benefits of pickled foods and how it is believed to prevent cancer. No translator is available for this tour, so we suggest this tour for those who are looking for an experience that tests and improves their Korean skills! 
Cost : 50,000 won per person. Includes admission to the museum, information about kimchi and food culture in Korea, demonstrations, and tastings. 
Traditional Dish Class:
This 3 hour class gives tourists an opportunity to experience the typical dishes consumed by Koreans during each of the four distinct seasons. Korean cuisine focuses on grains, beans, vegetables, meat, and seafood, and allows patrons to see demonstrations of the cuisine as well as tastings of rice and soup. Participants of this tour also have the opportunity to wear traditional Korean attire; Hanbok! Translators can be provided for this tour for English, Chinese and Japanese speakers!
Weather you are looking for a cute and cheap way to spend an afternoon, or a more immersive class experience this museum is sure to please.